Future Stars confirmed in an interview with Pharmore confirmed the trend emerging for parents wanting premium, future-focused child care for their children.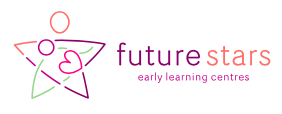 Future Stars Early Learning Centres is a leading provider of early education in Sydney and the Central Coast. They have been specialising in providing high quality services for over 15 years and pride themselves on the child-centred programs they offer to meet the needs of individual children. Their educational philosophy focuses on preparing children for the 'era of exponential'. Each centre's environment is not only safe & secure but also exceeds the highest quality standards.  
Mr Himal Randeniya, Chief Executive Officer of Future Stars Early Learning Centres said, "We have purposely positioned ourselves as a premium early childhood and care offering. We are developing educational programs which are 'future-focused' and allow children to experiment with experimental technologies like renewables, genetics and artificial intelligence. In addition, parents want amazing experiences for their children and for themselves. In recent years, we have seen a strong increase in demand from parents for this type of facility for their children." He went on to say, "Our parents have repeatably complained about the general lack of service quality across this industry. No longer can child care providers cut corners and offer a sub-standard service. We welcome parents to take a tour of our centres so they are able to see the amazing experiences their child will have at our centres." 
Future Stars Early Learning Centres note that discerning parents are now looking for, and insisting on seeing, integrated interactions between staff and children. They are looking for children attending the centre smiling and being cared for by educators.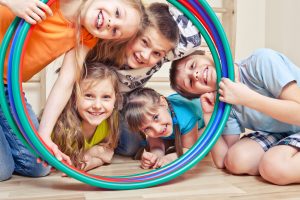 Mr Himal Randeniya said, "We are seeing parents exploring just how much we do care by asking what we do to assist parents who are struggling, if we have a philosophy centered around sustainable practices, how often do we help educate parents, as well as how do we educate children to leave the world in a better state than what they found it in. These types of questions are significantly more probing than just a few years ago and signal the demand for a future-proofed education for their child." 
Future Stars Early Learning Centres also recognise the importance of diverse & qualified staff and continuity at each centre to allow children to form meaningful relationships with their educators. By focusing on culture, they are able to create a cohort of educators who are happy, engaged and excited to run modern educational programs that help prepare their children for the future. 
About Future Stars Early Learning  
Future Stars Early Learning Centres are pioneers in early childhood education. They have three, and soon to be four, centres located in the Central Coast and Sydney, Australia.  They employ only highly qualified, caring educators with a passion for the wellbeing of the children in their care. They encourage children to learn holistically and grow as individuals, and have strong connections to their identity and the community.   
Future Stars Early Learning Centres reflect modern Australian values rich in diverse cultural, educational and social experiences. They have been nominated Best Centre of the Year in Early Education and Care Awards. Future Stars Early Learning Centres Chief Operating Officer, Ms Melanie Randeniya, was nominated as a Rising Star Finalist in Early Education and Care Awards. Their Centre Managers are consistently awarded for their efforts in Education, Care and Community Engagement.  
Children are presented with the opportunity to engage numerous learning contexts, such as music, dance, coding, and pre-lit programs, as well as child-centered yoga and meditation. Centres do supervised excursions to libraries, shopping centres and other institutes of interests in the community. Many Government and non-Government agency professionals centres (eg. security, health, special needs, education, and school readiness) are engaged when required to cater for the individual needs of children and the young families. 
The centres have been rated by the National Quality Framework (NQF) of the Australian Government and they currently rate Future Stars Early Learning Centres as Exceeding.  Ratings can be viewed at www.mychild.gov.au .   
To learn more about Future Stars Early Learning Centres, and childcare in Pymble, visit the website here: https://www.futurestars.com.au/