Modibodi Helps Mother Earth With High Tech Sustainable Underwear.
Australian underwear brand Modibodi, recognised as the leading Australian fashion tech brand, has brought science and modern technology together to create stylish period and leak-proof underwear that is environmentally sustainable.
Modibodi combines gorgeous and comfortable underwear with incredible technology to offer pee, perspiration proof and period underwear as well as swimwear for all women, of all shapes and sizes. After selling hundreds of thousands of pairs and becoming hugely popular in Australia and the US, the innovative brand has also recently launched into the UK as part of their growing global reach for all women to get their hands on a pair or two of these ingenious and sustainable undies.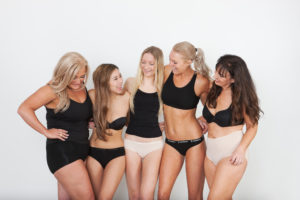 The company has not only designed and developing their own special and exclusive patented technologies that make up the way the underwear works, including the patented Modifier Technology,but include fabrics that are sustainable and environmentally friendly. The sad fact is that the plastic based, mainly chemical laden single-use tampons, pads, and panty liners products are manufactured from materials likely to survive over 500 years in landfills. Each sanitary pad contains the equivalent of around four plastic bags!
It's a daunting thought that the very first tampon, liner, and pad ever created are still lingering in a landfill somewhere in the world today. Every single disposable menstrual and hygiene product ever used will outlive your great-grandchild and beyond.
The clever and exclusive Modifier Technology featured in the flagship Modibodi period and pee-proof underwear features a three-layer component; the top layer quickly wicks away moisture, fights bacteria and stops odors, a middle layer quickly absorbs fluid and locks it away (up to 20 mls absorbency) and the third bottom layer gives you extra leak-proof protection, ensuring you are at your most secure and confident, with no leaking through to clothes, which means total freedom. These layers are created from high-quality natural fabrics and breathable tech-savvy blends including certified organic bamboo, merino perform wool with the latest in antimicrobial fibers for a soft, silky fit and reusable option for periods, discharge, light bladder leaks and everyday protection!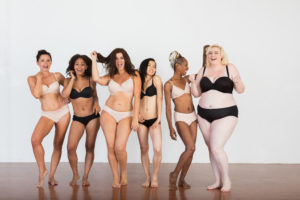 Kristy Chong, Modibodi CEO and Founder said, "Our collection is a whole new solution to everyday life, from menstrual flow to incontinence, for day-to-day, swimming or when working out, all in a fashionable, sustainable and reusable way, reducing the amount of single-use products that end up in landfills around the globe. Modibodi products go beyond comfort and style, our mission goes beyond fashion to empower women, to give women freedom and confidence and to give women choice.
About Modibodi…
Modibodi designs and manufactures modern underwear and swimwear for all body types, launched late 2013. For almost two years Founder and CEO, Kristy Chong, spent her time designing, developing, and testing her patented Modifier Technology leak-proof undies into the Modibodi collection. Modibodi believes that making a positive impact should be as easy as changing the undies we wear and now your swimwear. Modibodi breaks taboos, opens minds, mentioning the "unmentionables" with a reusable, sustainable product line that will benefit all bodies on this planet.
Modibodi has a comprehensive range of underwear and swimwear pieces in all sizes, each with different benefits; including the active underwear- ideal for gym bunnies and those that work out and maternity undies – perfect for new mums. The range of styles include seamfree, high waisted and thongs, there is something for everybody.

You can learn more about Modibodi and the comprehensive range of period and leak-proof sustainable underwear here: https://www.modibodi.com/